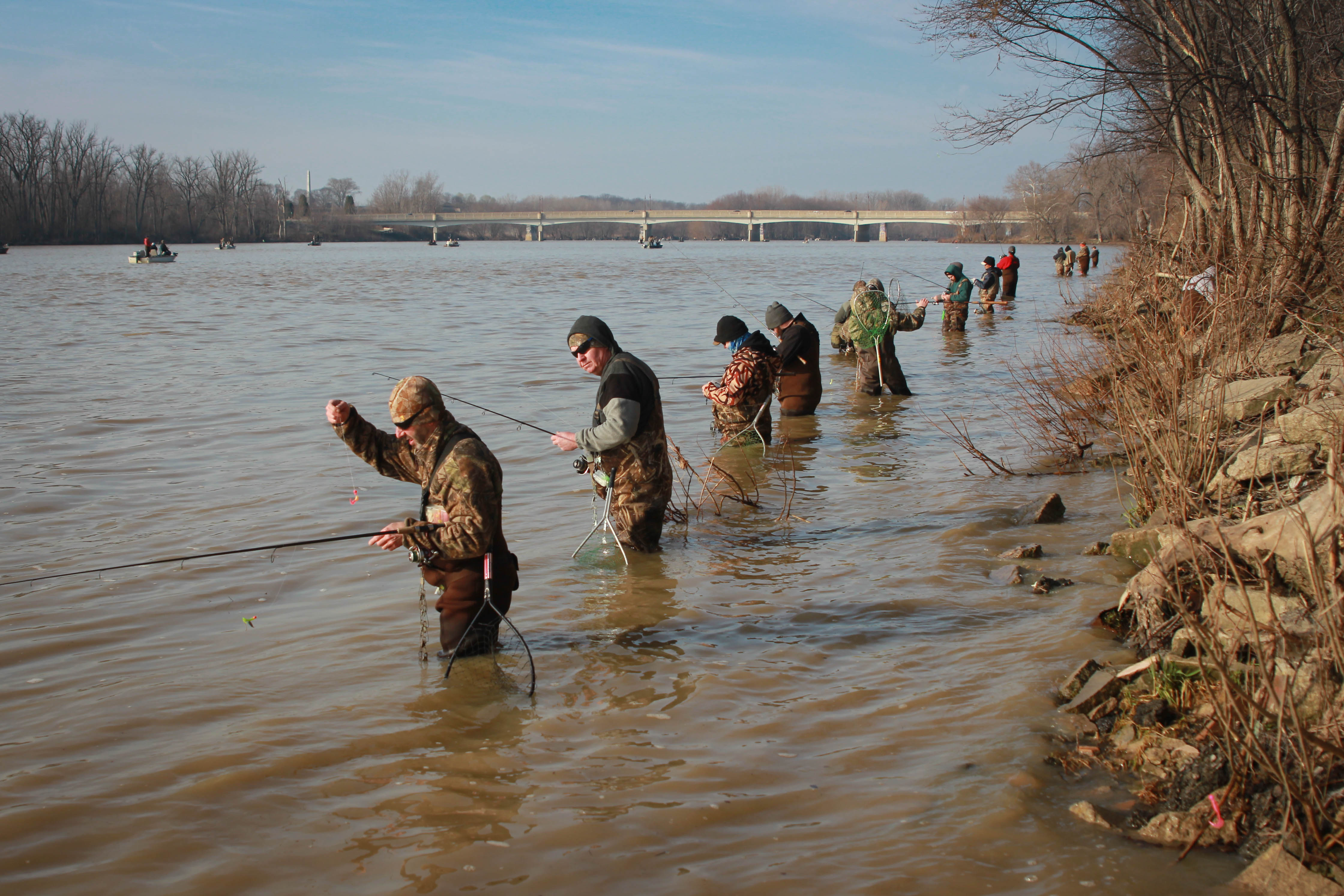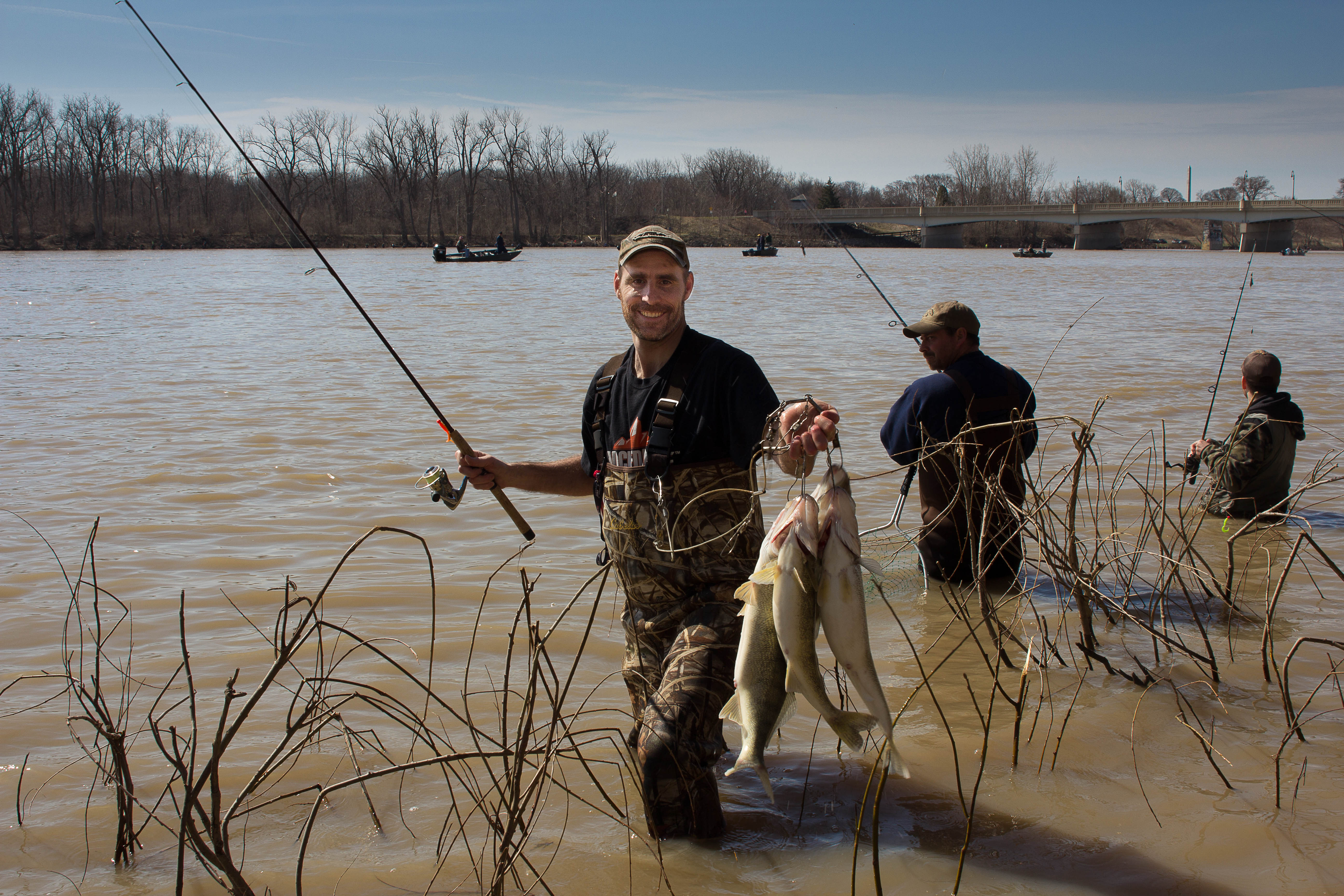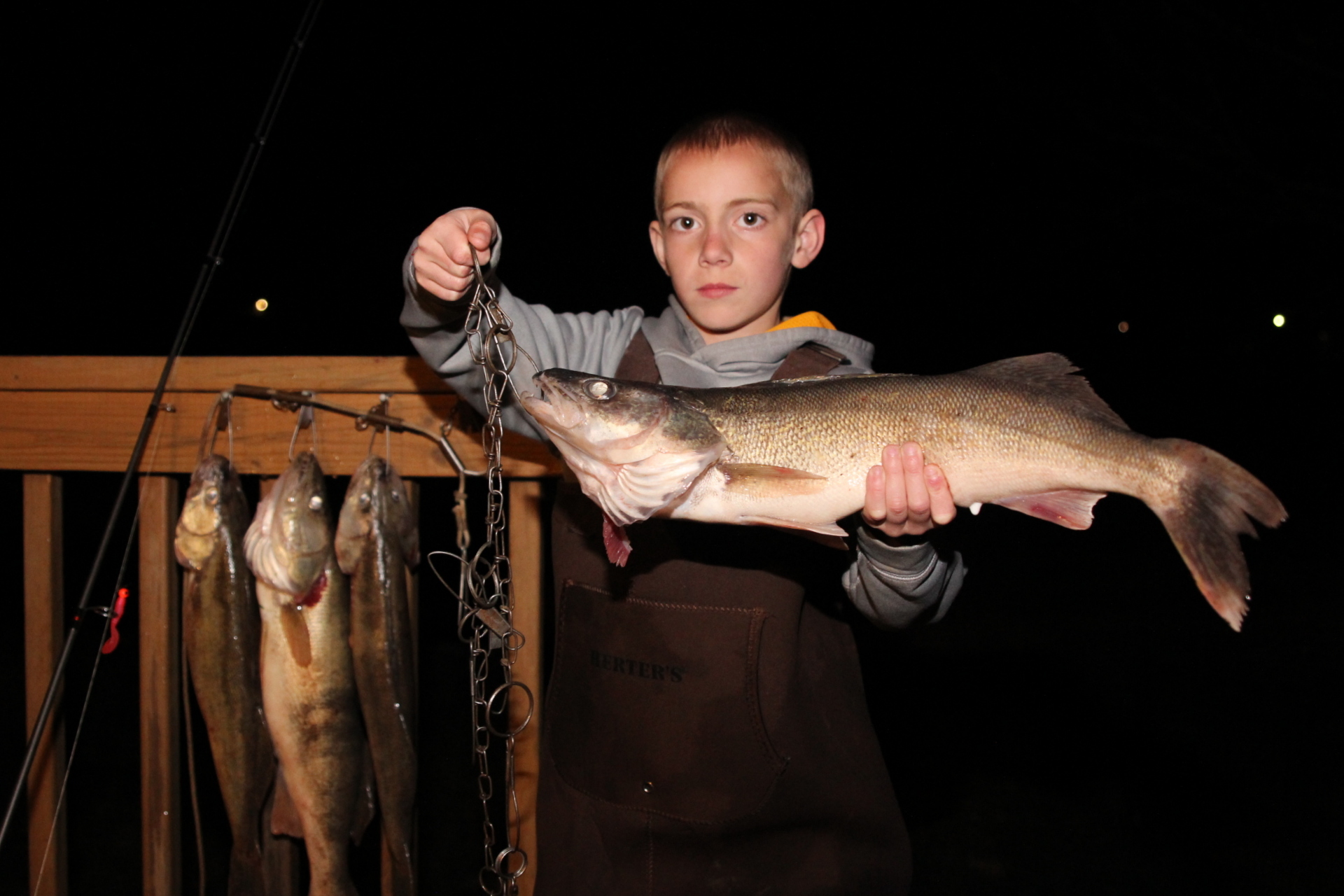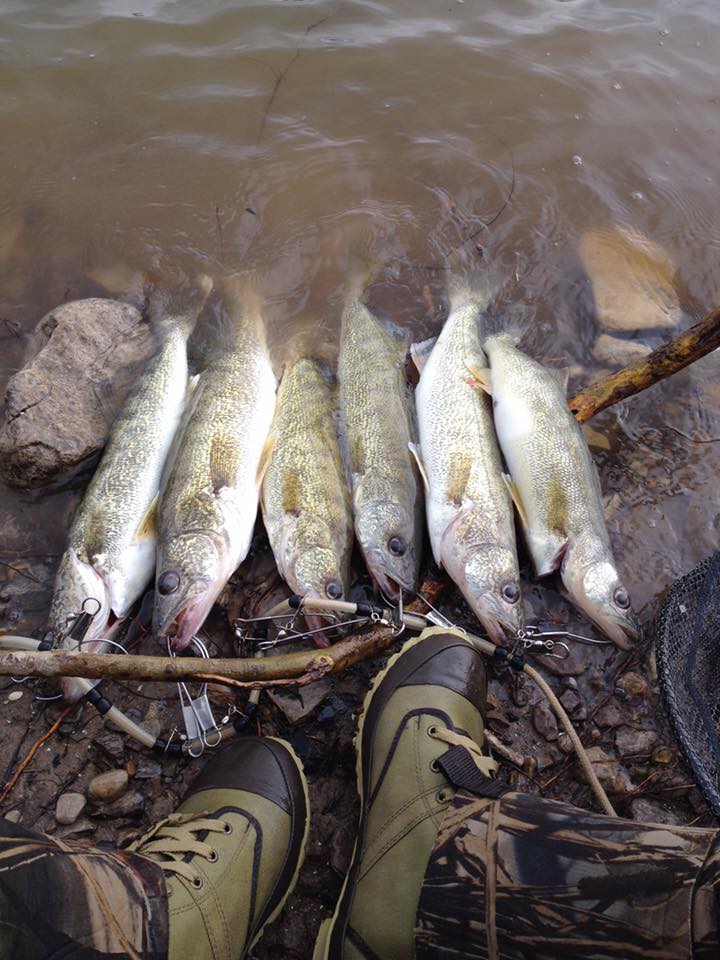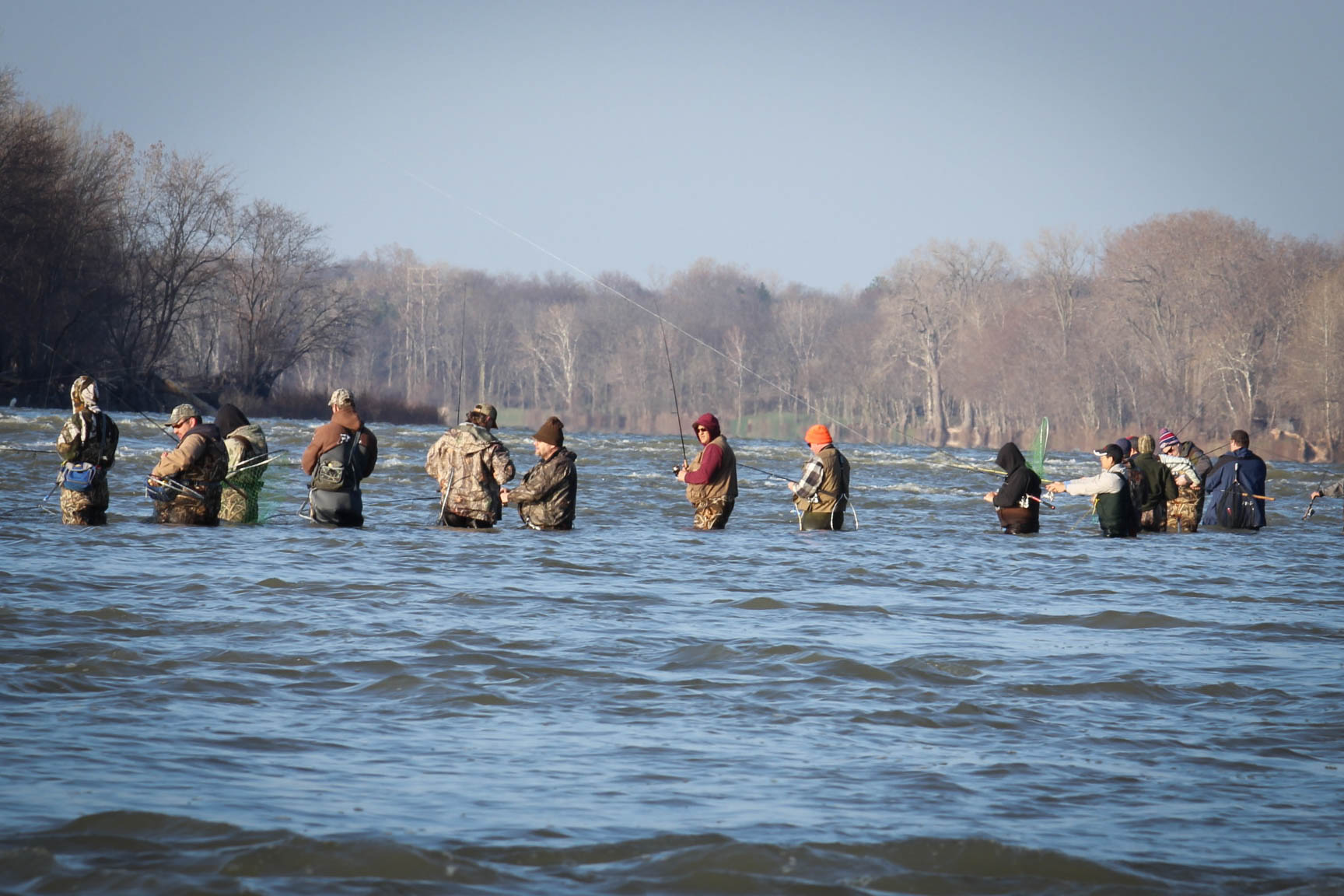 1: Walleye River Book
Check a complete guide to "Fishing the Maumee River Walleye Run". This book goes in-depth on all the ins and outs of fishing the river. In addition, there is a second book offer for those bow hunters. This book, "The Ultimate Bowhunters Gear Guide" offers bowhunter's in inside look at selecting the right gear for hunting.  To order the books click here.
2: Water Level and Water Temp Reported Hourly
Fishing on the Maumee River requires knowledge of the river height. We pulling this data every 30 minutes so everyone can see the trends. This is very impactful when deciding on a fishing location. Also fishing techniques change when when the river has rising and falling water levels. In addition, water temp can cause fish to become active or inactive. Air temperature has no effect on the fish, it's all about water temperature! Water Temp Click Here- Water Level Click Here
3: Fishing Report via Facebook!
Brian Miller is in the water getting reports on a daily basis. He relies on a network of local avid fisherman, local tackle shops, and personal fishing experiences to give daily updates. You will get many successful pictures and reports each day. If fishing turns on you will know because Facebook has been the best avenue for communicating. Make sure to share your own pictures on the page. Lastly make sure to Like and Share the page.https://www.facebook.com/#!/maumeeriverwalleyerun
4: Videocast
Each week we'll publish a weekly tip to make you more effective at fishing the Maumee River. Subscribe to the Maumee River Walleye Run YouTube channel here to get notified when tips are published.
5: Podcast
The Maumee River Walleye Run Podcast is the only place to get top-rated walleye fishing advice. Each week your host, Brian Miller, will cover all things walleye fishing. Tune in to each episode as we share new strategies, walleye run tips, expert interviews and equipment setup. This will be the most informative and entertaining 20-30 minutes of your week. Check it out on Podbean - Maumee River Walleye Run
Product / Service Categories
Project Name
Talk about this portfolio piece--who you did it for and why, plus what the results were (potential customers love to hear about real-world results). Discuss any unique facets of the project--was it accomplished under an impossible deadline?--and show how your business went above and beyond to make the impossible happen.